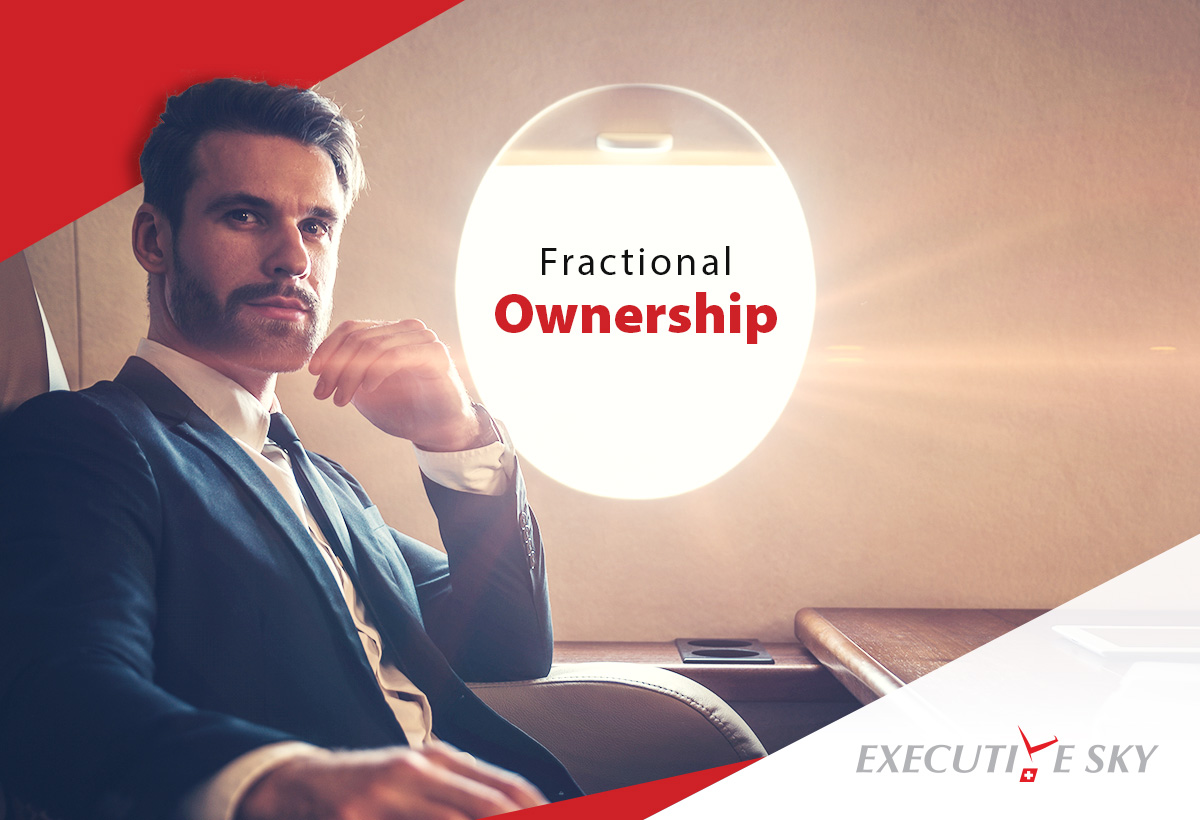 Purchasing a fractional jet share means you are paying for part-ownership of a specific plane. On this basis you will have an agreement for a predetermined amount of hour's flight time per year. A typical range is usually between 50 – 400 hours yearly, and the number of flight hours you obtain depends on the size of your share in the fractional ownership agreement.
Generally speaking, the majority of operators who take part in the fractional jet programs have whole fleets of aircraft and it is unlikely that you will be using your plane every time you fly, and instead you will be provided with another suitable aircraft from the air operator companies' fleet. Economically, bringing the closest available jet to you makes much more sense.
The air operator company of the aircraft has the responsibility to manage the plane and the rest of their fleet completely, ensuring maintenance, insurance, catering and pilots are all provided and handled efficiently. When you would like to use the jet, you simply inform the company at least a few hours in advance, to schedule your flight and the operating company will pick you up from your departure location and ensure you arrive at your destination.
The most typical term for fractional ownership contracts is five years. Although you can usually opt to end the contract at the minimum term, which is standardly two years. If you choose to do this, then your provider is obligated to buy back your share at the current fair market value of the aircraft, minus a remarketing fee which is most likely between 5 and 12 percent. So as well as the costs that you incur while you own the share, you also hold the risk of market value changes of your aircraft. The total cost of your investment includes not just the management fees, fuel surcharges and hourly fees, but also includes any difference between what you have purchased your share, at the time of the agreement, and what you receive once you sell the share back to your provider.
Some providers taking part in fractional programs, have large fleets of aircraft of various sizes and capabilities. The benefit of this is that, if there is a plane that would better suit your needs for a particular trip, you are able to upgrade or downgrade to the perfect sized jet for that flight and the provider will adjust your costs accordingly.
When deciding to pick the right plane for your needs, there are a couple of main factors that you should take into consideration. Firstly the passenger capacity, closely followed by the flight range. Putting it simply, the larger the jet, and the larger the capacity equals a longer range and in turn means the higher your costs will be.
Air operators, taking part in fractional shares programs usually expect to be flying an aircraft for around 800 hours per year. This means that there are different fractions in which you can purchase your share, which allow you a different amount of flying hours. The smallest fraction, and the least common is usually 1/16th which is equivalent to 50 hours flying time per year. A 1/8 fraction agreement would typically enable you around 100 flight hours per year, and a quarter fraction would be 200 flight hours. If you were to opt for a half fraction deal this would allow you 400 flight hours annually.
Now you may be considering if this if the best choice for you. There is a general rule, which states if you fly for less than 50 hours per year, then this option would not be the most suited for your needs. However, if you do fly 100 hours or more per year but you often have the need for different size jets, for example, different sized groups or trip durations, then a share may not be the most economical option for you. A 5 year commitment is usually involved when purchasing a share, there are sometimes shorter periods available. With this in mind, if you expect that your travel needs may change during this period then it may be a better option to look into other possibilities out there.