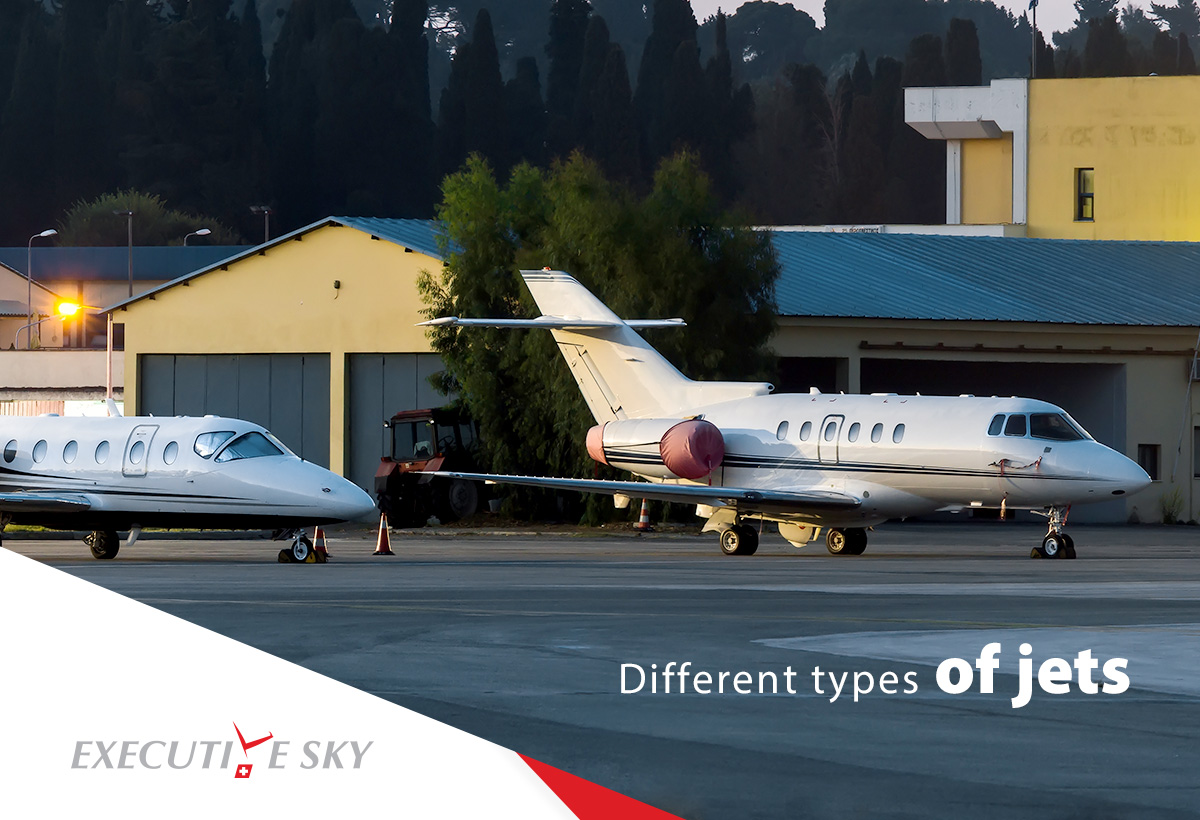 Choosing your business jet
Narrowing down the options to purchase a private jet can be tricky, this is because there are many different private business jet models on the market. This article has been written to aid in the acquisition process by helping you understand the different categories which these aircraft fall into.
The different categories are focused on a few key areas, which are the weight of the jet, the range, and also the cabin space.
The categories are known as very light, light, midsize, super midsize, and large or also commonly referred to as – heavy or even bizliner jets.
When making the decision to purchase a jet for your business requirements, there are a few things you should consider to help you in the buying process. Generally you should think about who will be your typical customer. Will it be a few members of your management team or a relatively small group of clients? Or will it be larger groups of your client base, or a large number of individuals from across your organization?
Another thing to consider is where are you likely to be flying to? Short haul flights to regional business partners? Regular intercontinental trips? Or long haul flights across seas to handle your global business?
In relation to this you should also think about how quickly you need to reach these destinations and how you need to access these destinations. For example, do you wish to reach your location as quickly as possible through the use of small airports? Or perhaps, as quickly as possible in all weather conditions.
Taking all of these things into consideration should give you an idea about your needs and will aid you in finding the best suited category, when it comes to selecting a jet that is right for you and your business.
Very light jets
A very light jet is a category of small business jets, also referred to as an entry level jet or a personal jet, it was previously called a microjet. This size jet offers access to smaller airports with shorter runways and seats between four to eight people. There is often a maximum takeoff weight of under 10,000 pounds although there are some exceptions including Cessna Citation Mustangs and the Embraer Phenom 100. The standard range for very light jets is 1,000 miles and they can reach speeds of around 480mph. There are generally limited cabin amenities however lavatories are often featured onboard.
Light jets
Probably the most common type of jet and a very popular choice for business jet charter. This category also benefit from having the ability to land at smaller airports whilst also being able to travel intercontinentally. These jets usually seat between six to people and feature more in-cabin amenities, such as reclining seats, electronics and air conditioning. They have a medium range and without fuel stops they can travel 1,500 miles, around two and a half to three and a half hours. Some popular models with business travelers are the Cessna Citation CJ4, Hawker Beechcraft Premier 1A, Embraer Phenom 300, and the Dassault Falcon 10.
Midsize Jets
This category of jets first appeared to accommodate transcontinental flights for passengers of larger groups. A highly favored choice, this flexible jet ensures comfortable, in-cabin productivity during long flights. Standardly seating between 5 and 10 passengers with a cruising speed of around 430 to 480 mph. The range is between 2,000 to 3,600 miles non-stop, which is around 5 hours. They have a pressurized cabin, making at-altitude air travel comfortable. All models of this size have a lavatory and two pilots are necessary on this aircraft.
Super midsize jets
This size aircraft offers speed, luxury and, productivity. Typically seating between 8 to 10 passengers, super midsize jets boast a longer range than most midsize jets. This category is a good choice for longer flights. There are luxuries onboard these aircraft and the can accommodate passengers and baggage easily. This size jet is fast and efficient in fuel consumption and the cruising speed is typically 490 to 590 mph. Some examples include Cessna Citation X, Bombardier Challenger 300 and Dassault Falcon 2000S and 900DX.
Large jets
This category of aircraft has been designed specifically for business travel. The large and robust cabin space of these jets can be fully customize for luxurious interiors and serve as a perfect space for productivity when in-flight. They usually feature work spaces, conference rooms, and offices available for the business travelers. Ordinarily the seat between 10 and 18 passengers. The have a range of over 6,000 miles which can be around 5 to 8 hours of flying time and their typical cruising speed is from 480 – 560 mph.