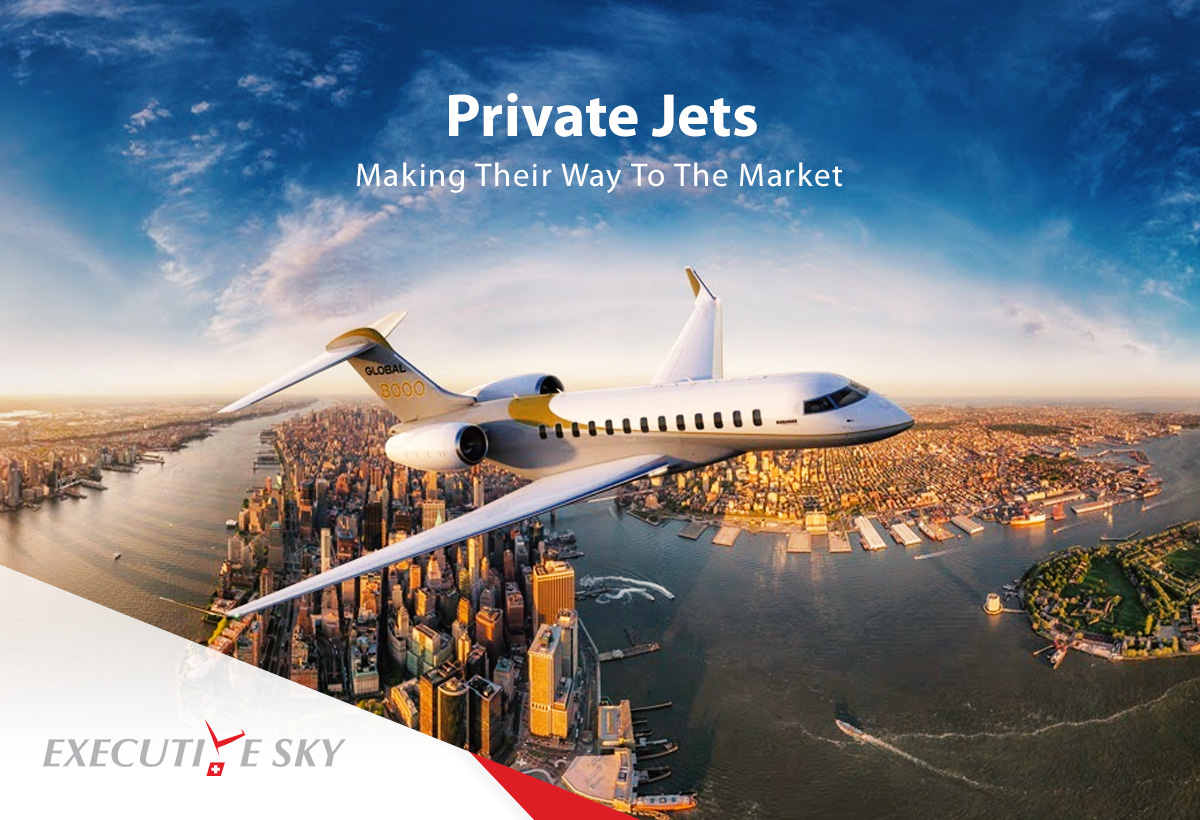 Private Jets making their way to the market
More and more people who typically use commercial airlines are opting to choose alternatives when it comes to their business and leisure travel requirements. Meaning they no longer have to deal with delays or cancelled flights, unfavorable service, and standing in long queues or security clearance that often seems to be not moving at all. Numerous people also make the decision to purchase a private jet of their own. This investment means they have an aircraft at their disposal to utilize whenever they wish. Others may make this purchase to elevate their social or business status and to become part of an elite private jet owners group. Either way when one chooses to make the purchase, research on the available and latest options must be conducted to ensure they select the jet that best suits their travel needs, whether it be for business or leisure.
Let's take a look at three highly anticipated private jets that will be making an appearance in the market in the near future!
Cessna Citation Hemisphere
Cessna have revealed their new jet, developed by Textron Aviation. The Cessna Citation Hemisphere, which is Cessna's largest aircraft to date. Expected to take off for the first time in 2019, this jet was designed to transform the long-range business jet segment. Providing customers with the most advance technology and the widest cabin in its classification, with a spacious diameter of over 100 inches, and boasting a capacity of up to 19 passengers and a range of 4,500NM.
Boeing 777-9
The Boeing 777-9, expected to enter service in 2020 is a part of the 777X series of long-range, twin-engine, wide-body Boeing 777 family that is currently being developed by Boeing Commercial Airplanes. Featuring GE9X engines, along with composite wings, larger cabin width and more seating. The 777-9, slightly larger than the 777-8 will be marketed for around four hundred and twenty five million dollars. The GE9X engine means there will be lower fuel consumption and lower emissions. The 777X series are the longest-ranged private jets ever made, with the 777-9 reaching up to 12,700 miles. Boeing are renowned for converting commercial airliners into luxurious private jets for the elite. The 777X has been specifically designed to redefine ultra-long range VIP travel.
Bombardier Global 8000
The Bombardier Global 8000 is an ultra-long range jet, featuring a range of 7,900NM. This industry leading range is what makes this aircraft stand out from the crowd. With high power and performance, this is likely to become a favorite in business aviation. The capacity is for 17 passengers. In comparison to the Global 7000, this jet is slightly smaller and carries a few less passengers, but importantly the Global 8000 can travel 600NM further making the Global 8000 the more talked about of the two.
The aircraft detailed in this article will make their way to the market in the coming couple of years. So there is plenty of time to conduct your research. When you are considering making an investment in a private jet, be sure to choose a reputable company to provide the professional support needed to take you through the buying processes.
Executive Sky offer professional and tailored air charter consultancy services and we will be more than happy to answer any questions you may have. You can contact us on +961 3 03 02 05 or alternatively send us an email to – sales@executivesky.com.